If you're traveling to Anaheim during spring break, you are lucky to be in one of the hottest spring break destinations in the country! With all the southern California beaches at your fingertips, you can spend each day at a different location. Venice Beach, Muscle Beach, Manhattan Beach, and more are all an easy drive away. Dine on some of the freshest seafood along the coast, or take a surf lesson to really assimilate.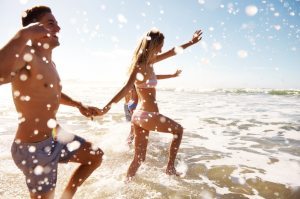 The Disney adventure awaits, with weekdays between Tuesday and Thursday being the quietest during this busy time of year. A number of theaters and cinemas are available, including the Main Street Cinema in Disneyland that features only family-friendly classics in this old school palace of a theater.
Break Up Your Routine
Spend the day in Hollywood taking a tour of star's homes, or head to Universal Studios for the real all-star experience. Knott's Berry Farm is a great alternative for thrill seekers who need more amusement park fun, or try the charming boardwalk in Malibu.
Shopping is an extreme sport here, whether you head to the outlet malls or to the glitz of famous boutique couture shops. Make the most of your spring break by planning ahead and choosing a comfortable hotel.