Select days in August, September, October, and November, Disneyland hosts a special (and not-so-scary) Halloween gathering. Get your trick or treat on early August 24 and 27 with a uniquely Spooktacular parade, two ghostly fireworks shows, and trick or treat options around the park. August dates are the least busy, but still do sell out—book your tickets early and get into the haunting spirit before the harvest season.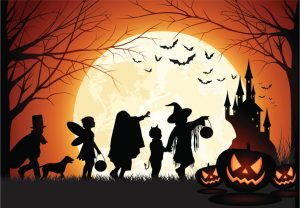 One of the most popular events in the park lets you meet and greet with rare characters, and also see your favorite characters in their own costumes. There are surprises around the park starting at 7 p.m., from cadaver barbershop quartets to irresistible treats at restaurants and shops. It's Halloween fun for the whole family, and the perfect way to get into the holiday spirit.
Say Boo!
Park visitors are encouraged to wear their own costumes (just please leave the masks at home). Check out the Hocus Pocus Villain Spectacular throughout the evening, which has a grand finale at midnight. The Monstrous Scream-o-Ween Ball takes place at the Rockettower Plaza Stage and is hosted by Monsters Inc.
From the pumpkin cheesecake dome at the Main Street Bakery to the variety of Haunted Mansion Portrait Desserts, it's a party that's all treats and no tricks. It might not be very scary, but it's certainly a night you'll never forget.