Disneyland doesn't "just" have one way to celebrate the winter holidays—there's a reindeer's cart full of surprises! Of course, incredible decorations and special attractions are sprinkled around the park. The Christmas Fantasy Parade features Santa, his reindeer crew, and your beloved Disney characters dressed in their holiday best as they start the park's winter season with a decked hall and salute.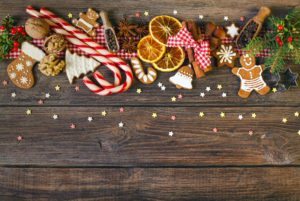 Check out the Jingle Cruise, available only during the winter months, for a twinkle-filled twist on the classic cruise. This traditional voyage is wholly enveloped in the Christmas spirit, complete with special drinks and treats to keep your spirits bright. It's a great add-on to any park visit.
Holly and Jolly
At the It's a Small World celebration, you'll enter a magical world full of happiness, goodwill and peace with an international twist. Of course, if you prefer a little spookiness to go with your Christmas spirit, the Haunted Mansion Holiday is right up your dark alley. Who knew a "takeover makeover" from Tim Burton could be so winter-fully delightful?
At each of the park's restaurants, you'll find holiday-themed treats, meals and more that are only available this time of year, and every year there are surprises. Start planning your Disney holiday itinerary today!