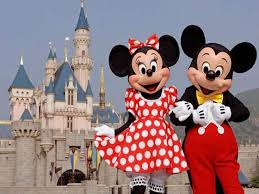 Your long awaited Disneyland vacation is upon you and the excitement is building. Have you booked your hotel? We know that walking around the park all day can be exhausting. Why not stay across the street? Who wants to travel after a long day of fun filled excitement?  Our location is ideal for park goers and our rates are even better.
Book your Disneyland vacation hotel with us. We are only steps from the park which means you don't have to walk as far, pay for parking or worry with traffic after a long day. Staying closer to the park also allows you to arrive earlier, beating the crowds and giving the kids first shot at all of the best rides! It also gives you a chance to slip out of the park mid-day for that much needed refresher nap without having to go far.
Our goal is to make your vacation more enjoyable with clean, comfortable rooms and friendly staff that are here to help you. Check out our specials on our website and have the ease and convenience of booking online with no hassle. We look forward to seeing you and making your Disneyland vacation the most memorable yet.