Anaheim puts visitors close to several gorgeous parks in southern California, but set your GPS for 7600 East La Palma Ave. and get ready to experience the beauty of Yorba Regional Park. With over 140 acres of lush landscape, trails, picnic tables and lakes, it's the perfect place to cool down on a hot July day. Just one mile in width, it's tucked against the Santa Ana River and provides fantastic fishing and swimming options.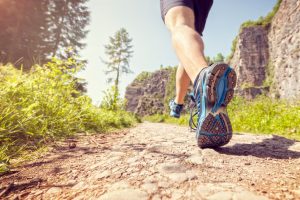 Group shelters are available for reservations and are popular for weddings, family reunions, and other special gatherings. Parking at Yorba Regional is just $3 per day (weekdays) and $5 on weekends. The linear park is day-use only and is nestled against the Santa Ana Canyon. Relax at the river setting dubbed the official bicentennial project of Orange County in 1976.
Beauty Surrounds You
The family-friendly destination is a favorite for picnics. You'll find streams connecting the four lakes and many boat captains during the summer months. Rent a bike and take to the bike-only trails that link with the Santa Ana River trail. It's just 20 miles to the Pacific Ocean.
Maintained restrooms and playgrounds are peppered around the park. Volleyball courts, baseball diamonds, outdoor fitness courses and 200+ barbeques are available for visitor use. Experience the natural beauty of the OC just minutes from your Anaheim hotel.