June is the perfect time to visit one of the most popular parks in the area, located at 6700 E Walnut Canyon Rd. The preserve includes 58 acres, including three canyons, nestled in the foothills of Santa Ana. Elevation ranges up to 825 feet, making it a moderate place to hike and enjoy views of Anaheim. Weekends are popular with the John J. Collier Interpretive Center offering a museum with regional natural history demonstrations and live animal shows. There are also special nature education programs and summer camps.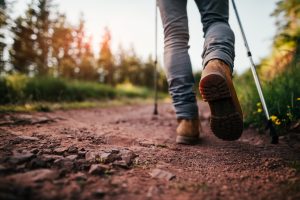 At Oak Canyon, you'll find sprawling oak woodlands hugging coastal sage scrub habitats. Thanks to the slope, there's a rich vegetation throughout the canyon. A dry and warm environment makes it perfect for dawn or dusk hikes. Common vegetation includes the California buckwheat and black sage.
A Beautiful Day for a Hike
Stroll in between the live oaks and black walnut trees as you look for the stream that trickles along the foothills. Keep an eye out for the western sycamore and cottonwoods as you wind down the trails. There are over four miles to hike, with just a moderate incline. Most trails are about 0.3 miles and include partial shade.
Pack a picnic and take to the hills to explore Anaheim's natural beauty.