If you've never been to The Richard Nixon Library and Museum in nearby Yorba Linda, you're in for a real treat. Located at 18001 Yorba Linda Blvd., it's part museum and part living history as actors bring the era of Nixon to life. Here, you'll get to see Nixon artifacts up close including pieces from the Watergate scandal. Peruse his library, and see his birthplace as well as grave site. It's a unique outing suitable for all, from history buffs to bookworms.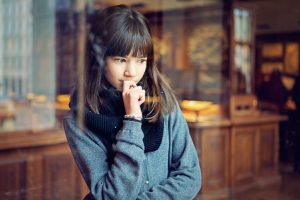 Free concerts happen every Sunday at 1:30 p.m. and feature the best talent in the nation. Recently renovated, the museum now features 70 new major exhibits along with 30 one of a kind multi-media experiences. Enjoy 11 original films, 300+ artifacts, and 12 customized digital interactive experiences. Plan to make a full day of it—you've never thought of Nixon like this before.
Plan Your Trip
Get on board Marine One and plot your next destination—how about The Wave of Change with supergraphics that bring sights and sounds of Nixon's presidency to life? At The Ambassador and Mrs. George L. Argyros Oval Office exhibit, you'll explore a replica of Nixon's Oval Office and get a chance to snap a selfie behind the president's desk.
Additional permanent exhibits include The Vietnam War, Domestic Policy Vision, Communism and the Cold War, and many more. Tickets are $16 for adults, and there are always special events being added. It's a great option for a Father's Day outing. Start planning your trip today.