You'll find one of the best museums in Southern California just a short drive away, in Yorba Linda. The Richard Nixon Library and Birthplace is located at 18001 Yorba Linda Blvd. on nine sprawling acres. Just a 15-minute drive from your Anaheim hotel, the museum is open daily until 5 p.m. Admission is just $16 for adults and $6 – 10 for children. One of the most popular permanent exhibitions, Picturing Nam: US Military Photography of the Vietnam War, showcases 45 framed photographs by military photographers that highlight the jungles, airbases, swamps, ships, and more of one of America's most notorious eras.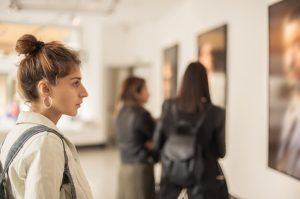 Discover a variety of permanent galleries, all dedicated in 2016 during a $15 million renovation project. The First Lady Pat Nixon is a favorite, where visitors learn more about the First Lady's domestic initiatives, travels abroad, and what it meant to be the FLOTUS during the 1970s. The Week That Changed the World brings you back in time to the week when the US and China took a historic step towards diplomacy.
What to Expect
In the Life in the White House gallery, you'll step into a space that recreates the White House during the Nixon era. The Western White House is a perfect replica of La Casa Pacifica, while the Middle East gallery lets you get up close and personal with some of Nixon's greatest achievements during the Yom Kippur War.
Explore the 1972 Campaign and Victory Gallery, a moment in time when the landslide victory was achieved. Of course, Watergate is a staple gallery that chronicles the events that led to Nixon's departure from office.
Tours, free educational materials, and special events are also available at this historic site. What will you discover?