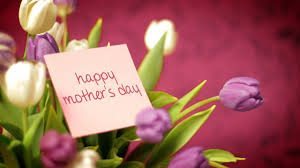 Mom's hold very special places in our hearts. Each year we designate a holiday to show them just how special they are and shower them with appreciation for all that they do. This year, take Mom out and treat her to a special meal showing her how much you love and appreciate all that she does in your life.
Disneyland hosts an annual Royal brunch each year at the Disneyland Hotel. In their Grand Ballroom, Cinderella and her Princess friends join you in celebrating mom with a fancy royal feast. Enjoy an extensive buffet while making mom feel like royalty. Kids can enjoy their very own buffet with 'kid approved' dishes.
Mix Restaurant and Lounge at the Hilton Anaheim also hosts an annual Mother's Day brunch making Mom the Queen for the day. This British Champagne Brunch is complete with a Royal thrown at the entrance allowing for the perfect opportunity to capture this special day. Seating is open between 10:30am and 3pm. Be sure to call for reservations.
Disneyland has a variety of restaurants throughout the park that are dishing up something special for Mom this Sunday. The Storyteller's Cafe at the Grand Californian Hotel has special menu items such as brioche French toast and roasted Salmon. Blue Bayou in the New Orleans Square is offering a savory prosciutto-rapped halibut. If that doesn't scream 'You are special' then try the mouth watering fruit-glazed salmon with mango-kiwi relish at Plaza Inn or the scrumptious honey-mustard, lemon-roasted chicken at Carnation Cafe.