Mark your calendar for January 16 to celebrate the 32nd Annual Kingdom Day Parade. "Our work is not yet done" is the motto of this parade, which is the biggest in the country. Committed to fighting for equality, a variety of participants show off massive floats. Celebrities are regular sightings at this popular event that travels along MLK Jr. Boulevard, Western Avenue, Crenshaw Boulevard, and Vernon Avenue from 11 a.m. – 1 p.m.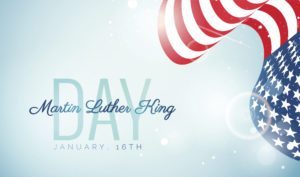 You can sign up to volunteer or even take part in the parade as an individual or organization. For those traveling to Anaheim for work, rallying together to take part in the parade is a fantastic team-building activity. Hosted by the Congress of Racial Equality of California, this televised event is a must during the holiday weekend.
Celebration Options
At Kiddie City in Leimert Park, the "I Have a Dream" Wall is a favorite activity for little ones. The weekend of MLK Jr. Day, visit the kingdom spilling over with activities for kids. Everyone is welcome to put handprints on the wall as a way to express their dream.
The festival includes songs, readings and stories about Martin Luther King Jr., all designed to inspire visitors of all ages.