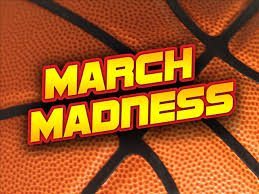 March Madness is in full swing. Your bracket is going strong and you are certain you have the perfect pick. Now you just need a spot to watch your games. We have a list of sports bars for you to hit up that are sure to provide an enthusiastic environment for cheering on your teams.
ESPN Zone – Located in Downtown Disney, you can catch a game while the wife and kids enjoy their time at Disneyland. It is a win/win for the whole family!
Lopez & Lefty's Sports Cantina – This sports bar is known not only for all of the flat screens and  draft selections but also for its burgers. Want a spot that has sports, beer and great food, this place is for you.
Harvey's Sports  Bar- Harvey's is too nice to be a dive but too divey to be a nice drink establishment. With over 10 beers on top and a nice array to TV's you won't be disappointed.
Good Ol'boys Saloon & Sports Bar – Who doesn't love a dive and especially when you want a low key day watching sports? During breaks and commercials enjoy a game of pool or take advantage of the shuffle board.
Hooters – Everyone loves the wings at Hooters and you are guaranteed a large TV and a cold beer. While it may not be a hole in the wall, it is  a great spot for catching a game.