If you're lucky enough to be in Anaheim, California on New Year's Eve, you may find that there are too many wonderful options to choose from when it's time to ring in the New Year. There is no better way to celebrate the end of one year and the beginning of another than by spending it with Mickey Mouse!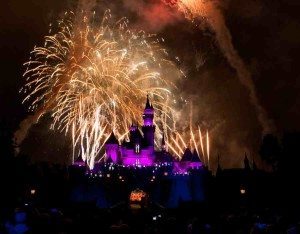 New Year's Eve at Disneyland® offers a special fireworks show at midnight, and the Disneyland Park® is open until 2am and California Adventure® is open until 1am for your convenience.  You don't have to worry about rushing out before the New Year has arrived.  Instead, you can enjoy the live bands, magical adventures and special memories in style.
For something a little different with a special touch of romance, come and enjoy New Year's on a luxury yacht at the Newport Beach Harbor.  With an all-night premium open bar, delicious buffet and champagne, this special event also offers a DJ and dancing, all while cruising on the ocean.
If you prefer something a little more casual, the OC Fairground's New Year's Eve Block Party is the best place to celebrate the evening. With different stages set up throughout the area, you can enjoy music from every decade since the 1960's.  Fireworks are at midnight, and the admission price is nominal compared to other New Year's Eve celebrations.  Come and enjoy this huge celebration with great music and food.
No matter what celebration you choose, the BEST WESTERN PLUS Stovall's Inn provides the perfect location for a great night's sleep after an all-night party. And, if you decide to spend New Year's Eve at Disneyland®, you can even walk to your room when the party is over.  Our hotel is located right across the street, so celebrate in style with Mickey and Minnie and then take a short walk to your luxurious accommodations.