Are you heading to Anaheim but don't want to lug a graduation gift with you? Don't worry, there are plenty of top notch gift shops near your Anaheim hotel. Try out Castle Gate Gift Shop on Harbor Boulevard for a huge selection, including plenty of graduation gift options for students of all ages. There's also ABC Market, a popular chain peppered around California offering golden coast twists on grad gift classics.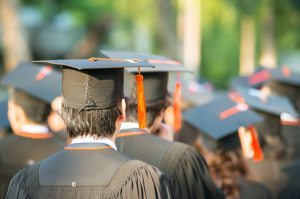 You might find the perfect present at Mickey's Gift, a Disney-themed gift shop for the grad who loves the happiest place on earth. Of course, if you'll be visiting Disneyland this June, you can always pick up a primo gift from the park itself!
Gift Shopping
A Little Known Shop is a unique gift shop just a few miles from your Anaheim hotel, offering a wide selection for all budgets and tastes. If you're looking for something a little out of the ordinary, this is the shop to check out first. Locally owned and operated, the customer service is also premium.
The Star Trader on Tomorrowland Drive is a phenomenal shop that you can't get out of without  buying a little (or a big!) something for yourself too. No matter where you go in California for that perfect gift, you'll find plenty of options!