Take a step back in time and discover the first building in Anaheim. Located at 400 N West St., what's now known as Mother Colony House was built in 1857. It showcases the American Territorial style cottage and originally consisted of just three small rooms constructed with redwoods. Admire the decorative crest of the gable roof with flared eaves that provide full shade on the front porch. In the 1870s, an addition to the house was made in order to accommodate a growing family.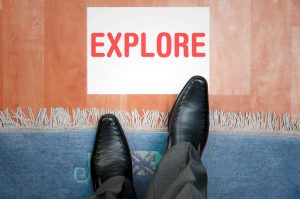 The Mother Colony House was built by George Hansen, a surveyor in LA who worked for the Superintendent of the Los Angeles Vineyard Society. He, along with fifty other colonists from Germany, established what we know as Anaheim today. Hansen was nicknamed the Father of Anaheim and built the home for himself and his family.
Back to Roots
Since Hansen's family, a number of prominent Anaheim families have called the structure home. This includes the widow of two prominent "Californios" Señora Vicenta Sepulveda de Carrillo, the famed Tomas Yorba, and Ramon Carrillo. The widow bought the house in 1872, and a few years later a local saloon owner purchased the house from her. However, the house faced demolition by the 1920s and was saved by the Daughters of the American Revolution who wanted to preserve the structure for future generations.
Since then, the house has been moved from its original space on Anaheim Boulevard and Cypress to its current North West Street location. Thanks to donated land, the museum has remained a landmark and the oldest museum in Orange County. It's now property of the city and a designated State Historical Landmark.