Celebrate summer the old fashioned way, with a delectable steak dinner just for dad! There are a number of top steakhouses in the Anaheim area, but consider Morton's The Steakhouse, a high-end chain that everyone adores, providing a variety of cuts and sides for every craving. There's also Bari Bari, a local Japanese steakhouse with grilled-to-order meats, and their preparation is a real showstopper.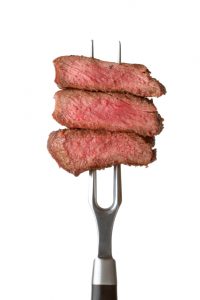 Head to Stubrik's Steakhouse and Bar, an American-style chophouse with some thick Italian influences. It's a high-end restaurant with innovative dishes and constantly changing specials to keep you on your toes. Call ahead to let the host know about the special occasion, and surprise someone with a special treat!
Delicious Options
Doug's Downtown Grill is low-key and casual, with cozy booths in a sports bar environment. However, their cuts and how they're prepared are anything but ordinary. You'll find delectable, homemade tastes in this intimate environment where dad will feel right at home.
You may also want to check out Fire & Ice Grill & Bar, an all-you-can-eat Mongolian-style buffet hot spot that will satisfy even the biggest of appetites. Latin, Asian, American, and Italian flavors are also featured here!