A gorgeous and historic venue in Anaheim, City National Grove is the perfect place to catch a performance or rent for your own memorable event. Located at 2200 East Katella Avenue right next to the Angel Stadium, it's a landmark in the city and offers an instant touch of old Hollywood glamour without the hassle of traveling to Los Angeles.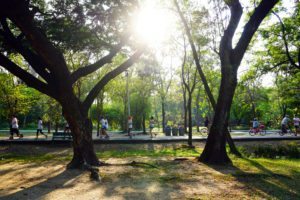 Premium Seating Program lets frequent visitors (or those who simply want a VIP experience) get the best seats in the house for a full year. Concerts never sell out and there are never any lines for this program, which offers as few as six concerts per year and up to twenty, so it fits into any budget and need.
Upgrade Your Event
Keep an eye on the events calendar to plan your visit, or to catch any last minute additions as top performers pop into town at the last moment. There are also two VIP options to add dinner onto the experience, including the Mercedes Benz Premier Package and Dinner Ticket passes. With the Mercedes option, you get a private entrance, bar and personal flat screens to better enjoy the entertainment.
Dinner is only available at certain events and includes a three-course fixed menu with delicious entrees, a salad starter and dessert. What will you discover at Anaheim's most beloved venue?