If you're celebrating Mother's Day in southern California, you're in for a real treat! Disneyland goes all out with specials around the park. Check out the Carthay Benedict at Carthay Circle Restaurant with two poached eggs riding on petite filet mignon served alongside corn bread and poblano chili hollandaise. At Blue Bayou Restaurant, a crayfish and crusted sea ball on angel hair pasta is available just for mom, complete with herb tomatoes and fennel sauce.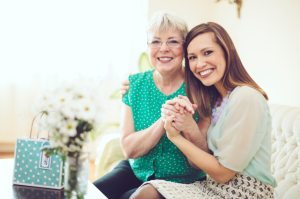 At the Anaheim Packing House, a "progressive dining experience" awaits which hearkens back to the days of massive public markets in Europe. The BXCR Underground Wine Society is a fine place to start, then head to the Curry of the Day at Adya. The Chippy fries up the best fish and chips in the region, and finish the day with Ecco's Georgia peach cobbler.
Treat Mom Right
Little Sparrow Café is a favorite for Mother's Day brunch with a prix fixe menu featuring classics and innovative dishes from Chef Eric Samaniego. Kimchi fried rice with gochujang grilled pork belly, haricot vert and eggs, and incredible bananas fosters pancakes with maple syrup are a great start to the day.
End the day with a star tour, beach trip, or epic shopping expedition from Rodeo Drive to the famous outlets.