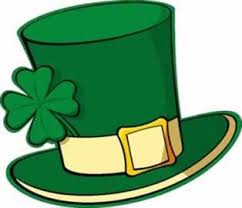 It is time to chase that pot o' gold. With St. Patrick's Day looming there is plenty of celebration to be had. Grab a green beer, or Guinness, and let your Irishman show!
Need some ideas for celebration with fellow leprechauns? Try out Downtown Disney's Mighty St. Patrick's Day Festival. With activities, games, giveaways, food and entertainment there is no better place to be this weekend. The celebration starts Friday evening, March 14 and last through the weekend ending Monday, March 17. Food trucks and restaurants all lift your spirits with a little Irish ale and fare featuring specials all weekend.
Join in the activities with face painting, dance classes, dance offs, muppet drawing sessions and special photo ops. You will definitely want to get this party on camera! Live entertainment includes 'Elevation' a U2 tribute band along with '3 Dollar Band', 'The Willis Clan' and 'We Banjo 3'. That's not all, 'Goitse' infuses their own compositions into traditional Irish tunes and will give you all the Irish music you need. With all three stages lined up with non-stop music, you will surely find music for everyone.
This weekend is full of fun activities and entertainment for everyone so throw on your green, grab your bagpipes and try to catch the luck of the Irish.