Whether you're single or coupled up and on vacation in Anaheim, love is in the air. The Dollface Dames Monthly Magicopolis Burlesque Show features a special Valentine's Day extravaganza on February 11th. Located in Santa Monica, the theater features stadium seating with incredible bartenders as attendees let fantasy take over.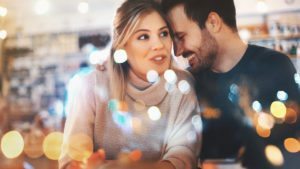 Shows begin at 9:30 p.m., and magicians behind the bar will amuse you as the dollfaces prepare to entertain. VIP seating starts at 10:30 p.m., and the 80-minute show will amaze with singing, group numbers, and burlesque acts all designed around a red-and-pink, love-fueled holiday. The after party lets you meet and greet. VIP entrance is just $30, or you can upgrade to a party package with autographed swag and priority seating.
In the Mood …
True Pablove is an annual fundraiser designed to give you a night you'll never forget. It's another option for February 11th, with tickets for the gala starting at $75. Children are welcome at the Casa Vertigo venue as the Pablove Foundation kicks off the signature family event of the year.
Around 600 attendees of all ages come to the one-of-a-kind event for music, amazing food from local establishments, the silent auction, and the arts and crafts. Design Valentine's Day cards and crafts, and spread the love knowing that in six years the Foundation has raised $600,000 to fight childhood cancer.