You can't travel to southern California without trying some of the best Mexican cuisine in the country. Whether you're craving authentic fare or upscale fusion, Anaheim has it all. Mi Casa Mexicana is known for their generous portions along with authentic street-style tacos. Tortas and quesadillas are very popular here, and the family meal deals offer a fantastic array of combinations with fajitas, enchiladas, taquitos, tacos and more.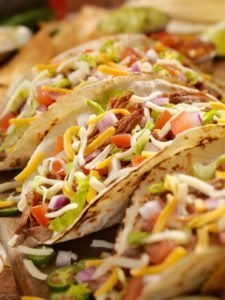 La Casa Garcia is a family-owned restaurant where you'll find classics. Don't let the strip mall location fool you, because this is one establishment renowned by locals for the full flavors. Available for breakfast, lunch, and dinner, you can start off your morning with Machaca and eggs, a shrimp and avocado omelet, or get the Nopalitos with chorizo and eggs.
Service Up!
Urbana Mexican Gastronomy and Bar is a unique experience bringing together local and Mexican flavors. Known for "innovative Mexican food" and craft cocktails along with locally handcrafted beers, you'll always find something new on the menu from their experimental chefs. It's the perfect date spot or family outing.
Head to Casa Gamino for traditional fare and an epic weekend lunch buffet! An all-you-can-eat taco bar, flautas, pancakes, enchiladas, rice and beans, omelets made to order, pancakes, potatoes with chorizo, chili rellenos, Mexican hot chocolate, soups, salads, fruits and desserts is the must-have indulgence of an Anaheim weekend.