The historic Packard Building gave the popular Anaheim Packing District its namesake. Part farmers market, cultural hub and hands-on museum, the Packard Building boasts the title as one of just a few historic commercial buildings left in Orange County. It has survived urban development, and what was once a citrus packing house has turned into a landmark of downtown.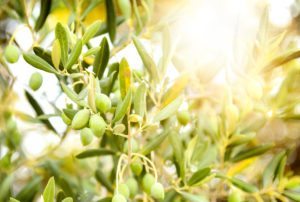 Originally built in 1925 as a mission revival building, it's flooded with light and features an open space. Similar to car showrooms, it's lived a hearty life as a plethora of auto showcases. However, now restored to its original Art Deco glory, it's home to the famed Umami Burger (a local chain of escalated pub grub) and the Anaheim Brewery.
Farm On
Adjacent to the Packard Building is Farmers Park, a lush two-acre area with a boardwalk, olive grove, grassy knolls and community gardens. It connects the Packard Building with the Anaheim Packing House, and is a popular spot for special events. The Packing House opens every day at 9 a.m. for breakfast and many stalls stay open until the wee hours.
Check each restaurant for their hours of operation, but expect bars to stay open until midnight. Vendors include Pandor boulangerie and café, the SEED People's Market, Urbana and many more. The Packing District is a must-see during any Anaheim visit, perfect for families, individual adventures and dates.