With non-stop thrills throughout Anaheim, there are Halloween options for visitors of all ages. Join the Halloween L.A. Pub Crawl and let someone else worry about driving from one spooky destination to the next. Every Friday and Saturday night in October you can snag the VIP pass to gain access to the best spooktacular events at bars and clubs with no lines, no covers and drink specials.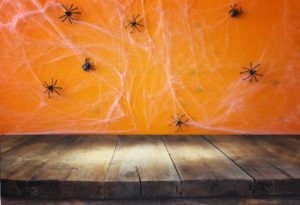 The nearby Zombie Crawl in Santa Monica kicks off at Rusty's Surf Ranch where you and scores of other zombies crawl, claw and stagger your way to the best Halloween-themed bars in the area. You won't want to miss the Anaheim Halloween Parade, the biggest celebration in the state that's been frightening folks since 1924. It's a day of ghoulish fun for the whole family.
Tricks and Treats
Of course, Disneyland is always a hub for spooky frights during the haunting season with the entire park decked out. Enjoy seasonal treats (with just a few tricks) at the numerous vendors and restaurants along Main Street. If you're anti-candy corn, you've never seen it elevated like this! For many, it's not Halloween without a Disney getaway.
Check out the Motel 6 Feet Under Thursdays – Sundays in November, dubbed the scariest haunt in Anaheim. Animatronics, live actors, and a little magic help make this fundraiser a hair-raising one. You'll find it at the Business Expo Center throughout October.