Disneyland is far from the only amusement park in Anaheim. Adventure City is the ultimate destination for little ones aged 1 – 9, where parking is always free and admission is just $18.95 per person. The perfect alternative for budget-minded travelers or those with younger kids who aren't yet ready for the bigger parks, it's a popular space to reserve a spot for birthday parties and other special events.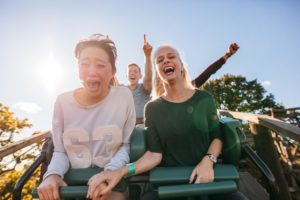 Attractions, rides, performances and great food are all part of the Adventure City experience. With a gorgeous carousel, plenty of water rides to keep cool on an August outing, a petting farm, rock climbing and party tree house for the ultimate celebration, there's no better place than Adventure City for non-stop family fun.
The Ride of a Lifetime
The Drop Zone is one of the biggest thrills in the park, dropping guests 45 feet for a tummy-flipping experience. In the Barnstorm Planes, you'll soar high and low as you go around this fun and casual favorite ride. Head to the Children's Theater for performances all day long, or the Arcade to battle it out with your favorite pinball machines and video games.
Rescue 911 is an experience that gives kids a taste of what it's like to be a fireman or police officer. Whether you're on the Crazy Bus or the Giggle Wheel, the options and fun are limitless at this destination.