Summer Solstice is almost here, and there's no better way to celebrate it than in sunny Anaheim. The Los Angeles Summer Solstice celebration harkens back to ancient Egypt, marking the Nile flooding season at this time of year. More daylight, warmer weather, and more available outdoor activities is what we celebrate on June 21! You can find the Summer Solstice Party with headliner Jeremy Sole at the Hammer Museum. There's also Celebration at the Autry at Griffith Park, suitable for families looking for some cultural festivities.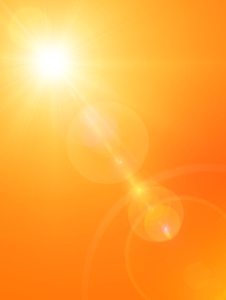 It also marks the beginning of the LA Film Festival, and movie fans can indulge in a number of outdoor screenings with celebrity appearances around Hollywood. Make Music LA also kicks off this time of year, and you'll discover many mini concerts in the neighborhood.
Foodie Paradise
The LA Street Food Fest during solstice is the perfect way to indulge in some of the city's best chef creations. There are more than 100 vendors at this all-you-can-eat day-long event. Summer Solstice is the pinnacle of summer in California. How are you planning to celebrate?
From beach hopping to whale watching, surf lessons and more, choose your favorite way to say, "Thank you!" to the sun.