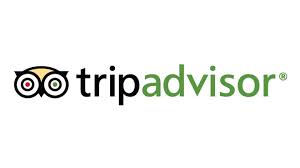 We are excited to see our customer service and top notch facility put on display for others to see. Trip Advisor is a great place to rate your stay with us and here are a few reviews from some of our recent customers who found that staying with us was the best choice among all the Anaheim hotel options out there.
belindamon from New Zealand had this to say about her family vacation stay with us:
"Very Impressed with Front Desk Staff :)"
We stayed at the end of Feb and arrived at 8.30 in the morning after 20 hours flying including a 13 hour flight from hell that resulted in our daughter being ill on the plane. As it was so early I was really just hoping that we would have access to a shower so we could freshen up before stowing our luggage and heading over to DL for the day. So I was very impressed when we were given our room and told to go and help ourselves to a breakfast – an excellent welcome after a horrid journey. We had upgraded to a slightly bigger room than our last stay and it also had queen beds rather than double and I will do this again next time we stay. The cleaning ladies were great and do a better job than a lot of other hotels we have stayed at – we always came back to a spotless room and my toiletries were always arranged a lot tidier than when I left. Breakfast was fine – always lots of food available – not typically the food we are used to in New Zealand so a bagel and apple was fine for us. It was fairly quiet when we stayed too so the breakfast room was normally pretty empty. Quick walk to Disney – cross the street and you're within the Disney Resort – cut through their hotel and you're in Downtown Disney. I recommend this hotel and look forward to seeing the great folks here again in Jan 2016.
Another satisfied customer, Jose G from Stockton, saw just how easy it was to book a last minute getaway with us:
AWESOME PLACE! We normally stay at Hotels across the street from Disney or at Disney Hotels; the convenience of walking a few minutes vs. driving and walking has always been a major component of making the decision where we stay. This was a last minute booking and was very nervous since we have never stayed here before. Dealing with two little ones is not an easy task, this hotel made it easier for us with the FULL FREE breakfast they serve (didn't has to get up super early and go out to eat, we ate in the room…Breakfast in bed….can't beat that) and how quiet and clean the place is…it was a very nice surprise; so much so that we are planning on making this "our spot" to stay when visiting Disney (about 5-7 times per year) I recommend it to everyone, specially if you have a large family or little ones. Best of all you cannot, definitely, beat the friendliness you are welcome with and the price you pay for a 5 star hotel.