Moscow Deli is a favorite stop in Anaheim for authentic Russian cuisine, whether you're looking for takeaway or key ingredients to whip up your own dishes. Try one of the spicy soups, an Odessa sandwich, genuine Borscht or a Kiev sandwich that will make you feel like you just touched down in Moscow. It's known for having some of the best sandwiches in town.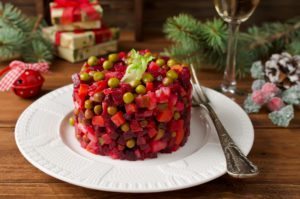 Pirozhki La is a food truck that does genuine Russian food right. Trying their namesake pirozhkis is a must, or check out the vegan Borscht soup (a rarity amongst Russian food). Follow the truck on social media to find out where it's parked. Once you get the address, it's easy to spot with its bright neon lights aboard a classic American truck.
A Taste of Europe
Old Village blends Russian and Armenian cuisine for one of a kind flavors. There are a number of vegetarian dishes, making it the perfect choice if you're traveling with veg-minded folks. The dumplings are divine, and the khachapouri is what grilled cheese wishes it could be. This destination is a must-stop for anyone visiting Anaheim.
Kavkaz features Russian, Armenian and Middle Eastern cuisine. Located in Los Angeles, it's worth the quick drive—but keep a close eye out for it. It's easy to miss, but well worth the effort. Their khinkali, kebabs and tarragon lemonade get rave reviews. The portions are huge, so come hungry (or admit defeat and take some back to your guest room).