Foodies come from all over the world just to sample the delicacies of authentic and fusion Mexican cuisine in Anaheim and nearby areas. Start your own gastro journey at La Casa Garcia, a low-key, family-owned establishment hidden in a strip mall that offers mouthwatering homemade delights. Founded in 1973 and serving breakfast, lunch and dinner, you'll want to try the shrimp, cheese and avocado omelet or meatball and vegetable sizzling dish.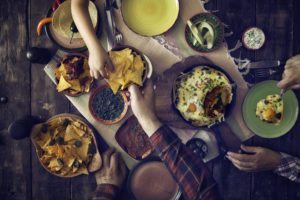 La Villa Mexican Food is another Anaheim favorite and local chain. Try the Quesadilla del Mar, which comes with locally sourced shrimp, or the incredible selection of burritos that can be topped with sauce and cheese with pico de gallo on the side. Don't miss the special Taco Tuesday with 99-cent favorites.
A Cantina for All
Cabos Tacos y Mariscos is known for their chilled pitchers of beer and Mexican staples in a no-frills environment. Located in a strip mall, it's a destination only locals frequent, but it's well worth checking out. Go for the platter combinations including tamales, enchiladas and chile rellenos.
Los Cotijas Mexican Grill is a simple counter-service destination that packs a flavorful punch. The carne asada nachos are an excellent dish to share, or you can opt for some American fusion with the carne asada fries. The shrimp cocktail is massive, and homemade desserts demand you save room.