The Anaheim area is packed with options for St. Patrick's Day weekend, starting with the local Fenians St. Patrick's Day Celebration at the City National Grove of Anaheim. Head to 2200 E. Katella Avenue and enjoy the award-winning Irish band for just $25 per person. Add on dinner for an extra fee, and rock out starting at 6 p.m. on March 17th.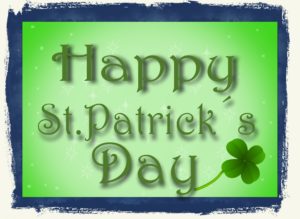 Others prefer to test out their sea-faring legs aboard the Queen Mary. On Long Beach, the Shamrock Rock 'n' Roll annual event takes place aboard the historic vessel on March 17th from 7 p.m. – 1 a.m. Enjoy a slew of Celtic and Irish rock bands, plenty of authentic cuisine and green beer. Tickets are just $15 in advance and parking is $5.
Green with Envy
Gallagher's Irish Music Event takes place at 300 Pacific Coast Highway #113 in Huntington Beach. Here, you'll enjoy two Irish bands starting at noon. This little Irish pub is a local favorite where you can indulge in classic dishes year-round. If you'd prefer to avoid the crowds (and cover charges), this is a winning pick.
Another popular destination with no cover is Muldoon's 39th Annual St. Patrick's Day Party. Check out 202 Newport Center Drive in Newport Beach for one of the biggest parties in Southern California. The three-day Shamrock 'n' Roll event packs the Irish flair with homemade dishes, dancing, live music, and much more.