The heart of Orange County is surprisingly full of nature trails, and many of them are designed especially for horseback riding. You'll find equestrian stables, tours and trails throughout Anaheim, and it's a beautiful way to discover your favorite Southern California city in a brand new way. Urban Horseman offers options for short rides, full day tours, and is available to riders of any ability and (almost) every age.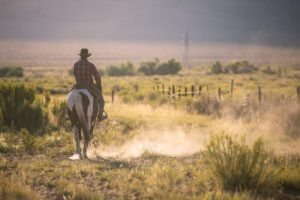 At Yes U Can Ranch, the family-friendly and family-owned establishment focuses on riding for fun and leisure. Whether you're a seasoned rider or have never been on a horse before, Yes U Can will make your time in Anaheim the best it can be. Select from a variety of packages, and ride easy knowing you're in the care of skilled, local guides.
Giddy Up!
At Anaheim Equestrian Center, you'll likely see championship riders training and grooming their horses. However, don't be intimidated. This center is designed for every rider, whether you're brand new to the sport or a pro. The environment is fun and safe, and here you can practice the art of horsemanship.
S&D Horseback Riding takes riders along riverbeds, on mountain desert terrains, and everywhere in between. Special rides can be customized for your group, or choose a sunset tour to up the romance. Riders must be at least ten years old, but select trail rides are available seven days per week.
Where will you saddle up?