One of the most famous event venues in southern California is just minutes from your Anaheim guest room. It's home to the Anaheim Ducks, the Wooden Legacy Basketball Tournament and the biggest concerts in the country. Hosting Stars on Ice and the Harlem Globetrotters, as well as entertainers ranging from The Rolling Stones to Fleetwood Mac, over 3,500 events (and counting!) have happened here and over 35 million guests have been amazed. Are you in Anaheim for a Honda Center event?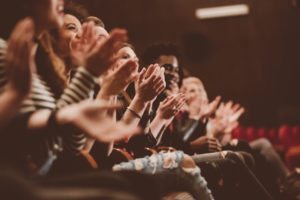 The venue is owned by the Anaheim city, and in 2005 it was reimagined as the ultimate events venue when Henry and Susan Samueli bought the Mighty Ducks team and took over venue management. Continuously upgraded, most recently with the addition of a 15,000 square foot Grand Terrace with a 250-seat restaurant, no visit to the Honda Center is ever the same.
State of the Art Entertainment
Two years ago, a new 27 x 47 foot scoreboard was added to the Honda Center. It's the highest definition and clearest scoreboard available anywhere in North America. With 80 suites and up to 18,900 seats (depending on the event), the 25-year-old venue cost $123 million and continues to be one of the biggest draws in Anaheim.
On-site restaurants include the Jack Daniels Old No. 7 Club, Standing 'O' and Shock Top Terrace. You'll find gastropub burgers, delectable fries and a gourmet dinner menu at Shock Top (reservations highly recommended).