You've heard of Hollywood Bowl in movies and television shows, but have you ever been? It's a Los Angeles staple for a reason, a mecca for concerts, dining and special events. Voted the best outdoor venue for 12 years in a row by Pollstar Magazine, it's also the biggest natural outdoor amphitheater in the country and a go-to spot for summer concerts and events. Home to the L.A. Philharmonic in summer months as well as the Hollywood Bowl Orchestra, you'll find 14 picnic grounds in this sprawling public park.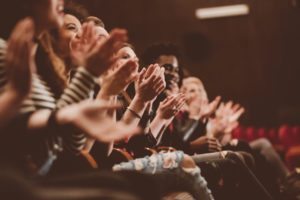 It's ideal for your own special event, too, with various weddings, reunions and camps calling the Hollywood Bowl home for a night of a lifetime. Located at 2301 North Highland Avenue, close to the Hollywood Freeway, it's easily accessible from Anaheim, although parking is limited. It's best to park and ride from one of the convenient, nearby locations or use the shuttle bus lots.
Wining and Dining
The Wine Bar by a.o.c. and the backyard restaurant are two great on-site options for food and beverages. For those attending concerts, check out the "supper in your box seats" option for to-go picnic boxes. Every great event deserves equally fantastic fare and wine, which is why the Kitchen 22, sweet shop, and on-site marketplaces have you covered.
May events include Lionel Richie with Mariah Carey May 5 and 6, A Perfect Circle May 7, and Train May 13. Keep an eye on the calendar for updates, to purchase tickets, or for last minute special events you won't want to miss.