Discover the real beauty of the Anaheim area by tackling one of the many local trails. There are various lengths and ratings, so everyone from newbie family hikers to experienced trail runners can find their stride. Try Sturtevant Falls in Pasadena, an easy 3.7 mile hike that takes less than three hours and whisks you through the San Gabriel Mountains to a 50-foot waterfall. A popular hike since the turn of the century, it's simple, but know that the last half-mile on the return is all uphill.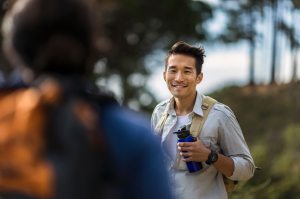 El Dorado Park is a two-mile nature trail in Long Beach that takes less than one hour to complete. Hidden right in the heart of the city, many people don't know about this amazing trail. You'll feel tucked into the woods even with a freeway half a mile away! Check out the wildlife, and bring the kids for a fun-filled afternoon stroll.
Hidden Gems
Bommer Meadow in Irvine is a moderate hike nearly six miles long, but takes under three hours to complete. It's a roundtrip hike nestled into the San Joaquin Hills and can be accessed by Shady Canyon Drive via Bonita Canyon. There aren't many parking spots, so you may need to hike to the trailhead—or arrive early for a sunrise treat!
Southern California is rich with trail options. Which will you take on first?