Did you bring your passport to Anaheim? If so, you can join the Starline Tijuana Shopping Adventure for comfortable, fast, fun, and safe border-hopping shopping like you've never experienced before. Starline will whisk you down the California coast in a luxury A/C-equipped motor coach for a full day of shopping and dining. Don't worry about taking your own car across the border or about the international restrictions placed on rental cars. Starline will take care of everything so all you have to do is relax, explore, and take it all in.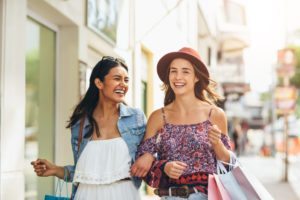 The entire tour lasts around nine hours and all stops are included in the price of tour admission (which varies based on packages purchased). Tours depart every two to three days and all ages are welcome. The handicap-accessible tour has options for wheelchair seating and no-stairs seating. Guests are encouraged to bring cameras and video cameras on this whirlwind adventure.
What Happens in Mexico …
The exciting border town is brimming with keepsakes, one of a kind artwork, and incredible Mexican fare. The rich culture and history in the second biggest city of the Pacific coast has long made it a tourist hub. Visit the downtown bullring, Avenida Revolucion, and Tijuana Cultural Center during your trip. Shop the quaint boutiques and pick up beloved souvenirs.
Starline Tours is located at 2232 Harbor Boulevard in Anaheim and offers hotel pick up around the city. Call 800-987-9852 to schedule your tour, with most departing at 9:00 a.m. Leave the driving to the professionals and get ready to take your Anaheim vacation to the next level.