Southern California is famous for Mexican fusion and healthy eating, but don't overlook some of the more eclectic fare options—like Guatemalan cuisine. Start your gastro journey at the aptly named Guatemala Restaurant where you'll find delicious chiles rellenos, garnachas and authentic flavors that will make you feel like you're on an entirely different vacation.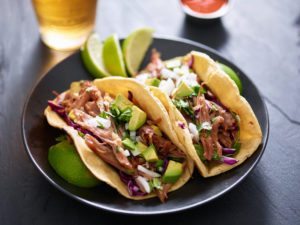 Next up is FiRE + iCE, an all-you-can-eat buffet specializing in Guatemalan food but also offering picks from a variety of countries. Here, you can satisfy your Mongolian, Latin, Asian and Italian cravings in one fell swoop. Come hungry, and remember that the chefs whip up new favorites all the time.
Going Loco (and Local)
Antojitos Nueva Guatemala is a local pastelería where you can find all the mouthwatering pastries you want and more. Baked goods, Guatemalan comfort food, and the best conchas you've ever tasted are just a few miles away from your guest room.
You'll also find a number of Guatemalan specialties and spice blends at the many Mexican restaurants around the area. When in Anaheim, follow your Latin flare and dine in some of the most flavorful of establishments.