Everyone wants to see the Hollywood sign, but can you actually visit it? The simple answer is no, but there are some key spots to take the best photos. Originally funded by a newspaper publisher, Harry Chandler, the first sign said "Hollywoodland" in 1923. Perched on Mount Lee, it fell into disrepair a few years later and was demolished. It debuted again in 1978, excepting the last four letters.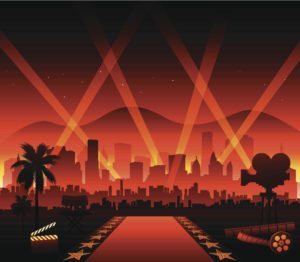 Three agencies are charged with its maintenance today, and it remains one of the city's top attractions. You can get a great shot from the Hollywood Bowl concert venue, while hiking in Runyon Canyon, or if you trek to the top of the LA County Museum of Art. However, locals know a few more hot spots for viewing.
Great Shots
Beachwood Canyon is a prime spot for photographs, and local residents are used to visitors and photographers in their neighborhood. Ranked by many as "the best," you'll need to wind up some mountainside streets to get a clear shot. It's also a great neighborhood for shopping and dining.
Lake Hollywood Park keeps you out of residential areas, offering grounds to relax, play, and of course take some fantastic photos. BBQ pits and picnic tables are also available. Try the Griffith Park Observatory for a different angle, and don't forget to check out the views from the on-site telescopes before going inside for galleries and exhibits. This photo is a staple when visiting southern California. Where will you get the ultimate shot?