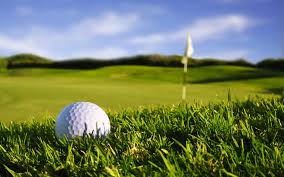 Sometimes there is nothing better than looking out across a golf course and know you don't have to worry about anything but your golf game. Golf can be a challenging game but it also can be one that brings great relaxation as you leave the cares of the world behind to enjoy the lush greens and that small ball that just won't go in the hole. We have a few of the top golfing courses in the Orange County area for you.
One of the best courses in the Orange County area is Tustin Ranch Golf Club. Known for the beautiful course and its difficulty, this is one of the top rated spots to play golf. Located in an upscale neighborhood, you will find anything but an average course. If it happens to be your birthday, just say so. It is rumored they give you a free round on your special day.
Another more challenging course is at Anaheim Hills. This golf course is manageable for the novice golfer but can prove to be more difficult. Watch out for the water hazards, and ducks! Offering great customer service and a friendly staff, you will be sure to have an enjoyable experience.
Coyote Hills is a course like you have never seen before. Designed so that you play through a canyon, the views are amazing. And get ready, with the topography of the land working against you, some of the tee boxes are a bit elevated making you up your game.
And finally, for the beginner golfers out there, Golfers Paradise is a great place to practice your swing. With both a driving range and a putting green, you have all the time in the world to perfect your skills before you hit the course with your friends. If you are ready to give it a go, River View Golf is a great course to start out on. Lucky for you, the GPS in the carts help you with your distances to each hole.