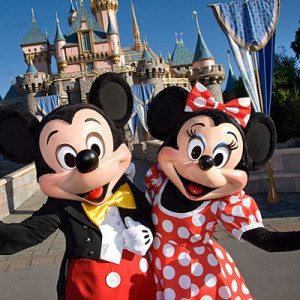 Five quick tips to make your Disneyland Vacation the best it can be.
Disneyland's Fastpass is just what you need to jump in line. Visit the Fastpass Ticket Machine for the ride of your choice. Return to the ride at the designated time on your ticket and enjoy the ride with little to no waiting. Be sure to get your ticket early as some rides book up quickly.
Show up early and stay late! The summertime crowds tend to be the highest between 11:30 am and dinner time. Gates open at 8 am and the park doesn't close until midnight. Get to the park early, take a mid-day nap and head back to the park to enjoy the fireworks, parades and cool breeze of the evening air.
Park hop! The Disneyland Park Hopper Ticket allows you to visit both Disneyland Park and California Adventure. Not only are the crowds small are California Adventure but the rides are just as awesome.
Take a load off and check out a show (or two!) Walking around all day can be exhausting so relax, cool off and recharge your battery all while watching top rated singers and dancers perform.
Stay with us! Why waste you money on the expensive resorts?! We are just around the corner, have great rates and guarantee a peaceful, restful night that gets you back on your feet for the next adventure. Check out our specials online.